Descripción

Wing Air
All-Around Wing
Turn a blown out, slightly windy day, into an epic surf session of endless waves, with the all new Wing Air wing.
Likewise, turn a day of mediocre swell, and no hope for more on the horizon, into pure smiles all day. The Wing Air is equally suited for serious waveriding, as it feels at home on miniature sandbar breaks, or even no breaks at all, flying across lakes and bays, any body of water really, as long as there's a hint of wind.
World championship winning sailmaker Jason Diffin brings a wealth of over 25 years of experience to wing design, in creating this next chapter of rigs.

Lightness, performance and durability are the key design parameters behind the Wing Air wing. When riding, you want a wing to power you up, then disappear instantly in your hands, so you can glide and execute your maneuvers effortlessly.
The Wing Air's curve profile and leading edge bladder diameter varies through the size range, to deliver low-end power to get you up and going, stability to let you hammer upwind/downwind and control through jumps, and the easy ability to let the wing drift neutral, all while focusing on ensuring the wing tips hardly ever get in the water's way, due to cleverly refined proportion and geometry.

An innovative handle configuration provides maximum precision trimming options as well as increases overall wing rigidity.
Countless days over the last two years of testing with our pro team on Maui, in Hood River, and Tarifa have been spent, relentlessly tweaking the Wing Air to be the first wing period that we all truly love. The Wing Air provides a stable, extremely forward drive, yet instantaneously can become perfectly neutral when riding waves, swells, and through transitions.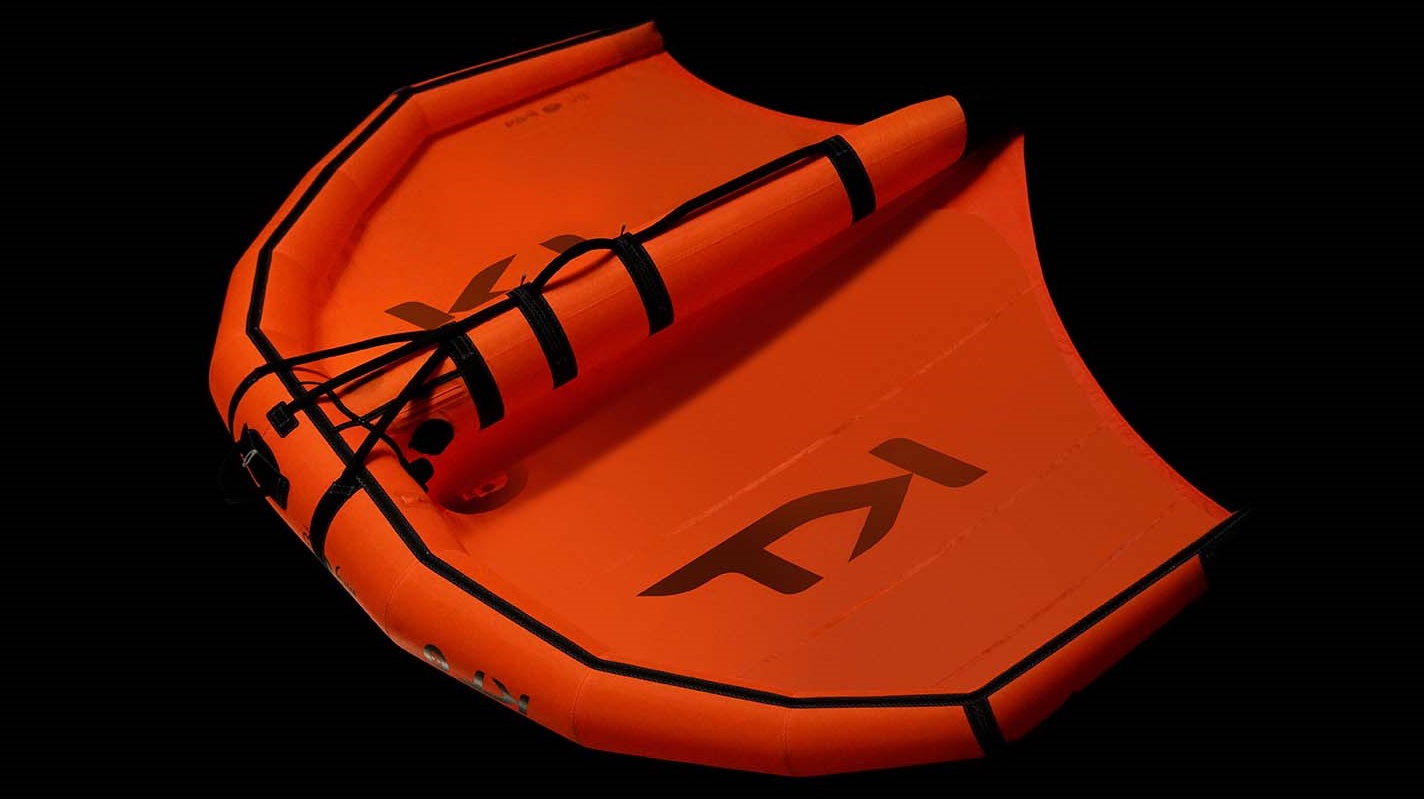 Ultra light and ultra durable, the Wing Air is constructed with Dimension Polyant bi-axial ripstop dacron with kevlar patch reinforcements in the leading edge and center strut, and triple bi-axial ripstop canopy. This delivers the absolute best combination of low weight and high structural integrity to keep your wing solid, stable, and providing direct feedback from the wind, to rider, to foil, for session after session after session.
Two filler valves allow precise inflation control and simplicity through the leading edge and strut.
Wrist leash included.
Ultra Light Canopy Construction.
Available in 2.0, 2.5, 3.0, 3.5, 4.0, 5.0, 6.0 squaremeters.
Available in Fluo Orange or Olive.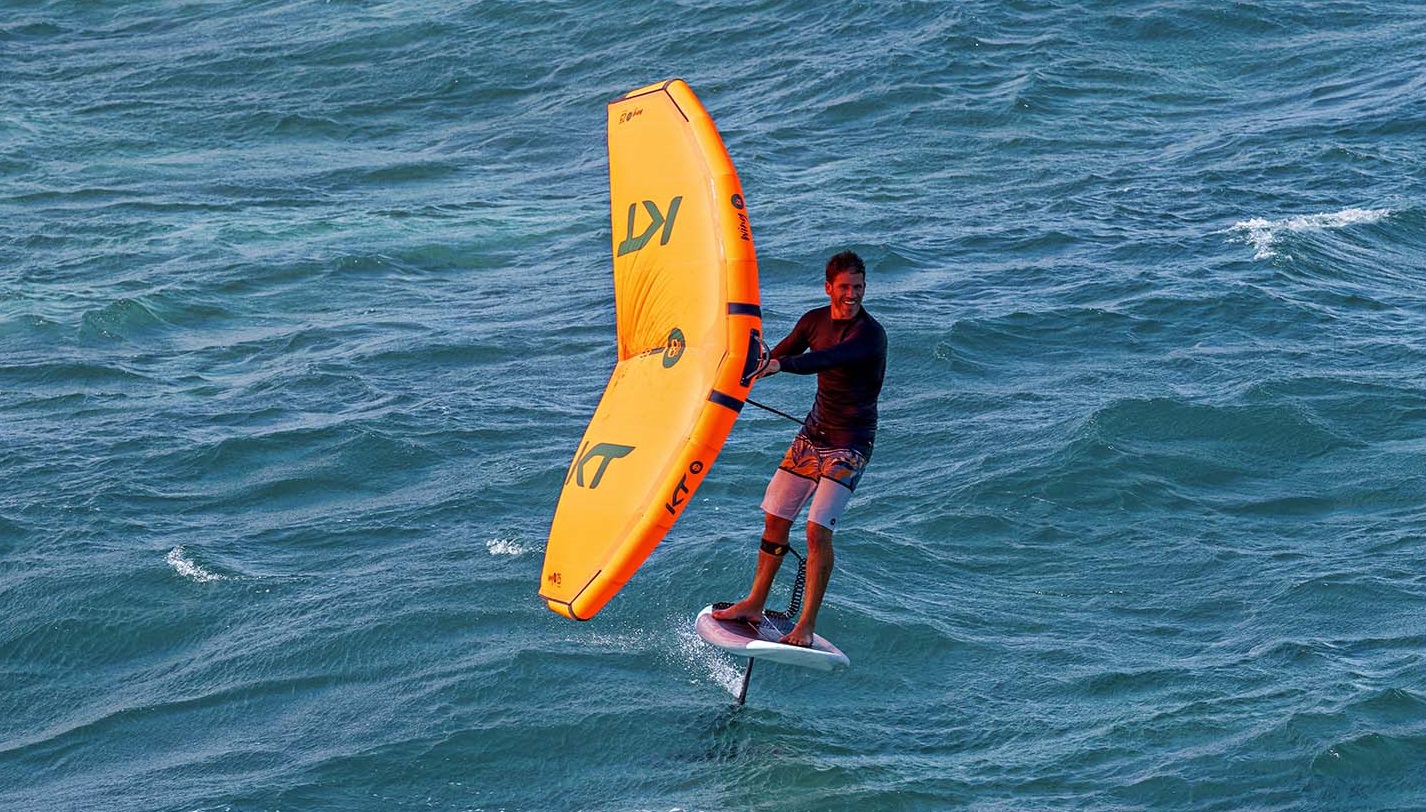 The Archetype
Less but better.
Launching a new product into a young sport is an honor and comes with the responsibility to define a part of its future.
While the initial urge to be loud and bold, both as riders and as a brand, is strong, we strive to keep a modern and tasteful approach in both engineering and design.
We hope you will feel just as enthusiastic as us to represent these new wings and this new sport.
Aloha,
Jason Diffin

Features
Materials and details.
Canopy material: Ultra Light Triple Rip-Stop STW-18.
Leading Edge (LE) / Strut material: Ultra Stable K-PE 165 by Dimension Polyant.
Bladders: Double collared LE / Strut bladders for extra durability.
Abrasion patches: Kevlar elbow and tip patches on LE.
Handles: Super skinny "Firm Soft" handles (23 mm wide for less grip fatigue and easy handling).
Handle array: 6 handles for optimized handling and comfort: LE surf handle (to trail wing while surfing), 2x LE / Strut diagonal handles, LE / Strut forward control and sheet handle, Strut middle balance handle, Strut rear variable sheet handle.
Valves: Independent LE / Strut "B2" high quality valves (no specialty nozzle necessary).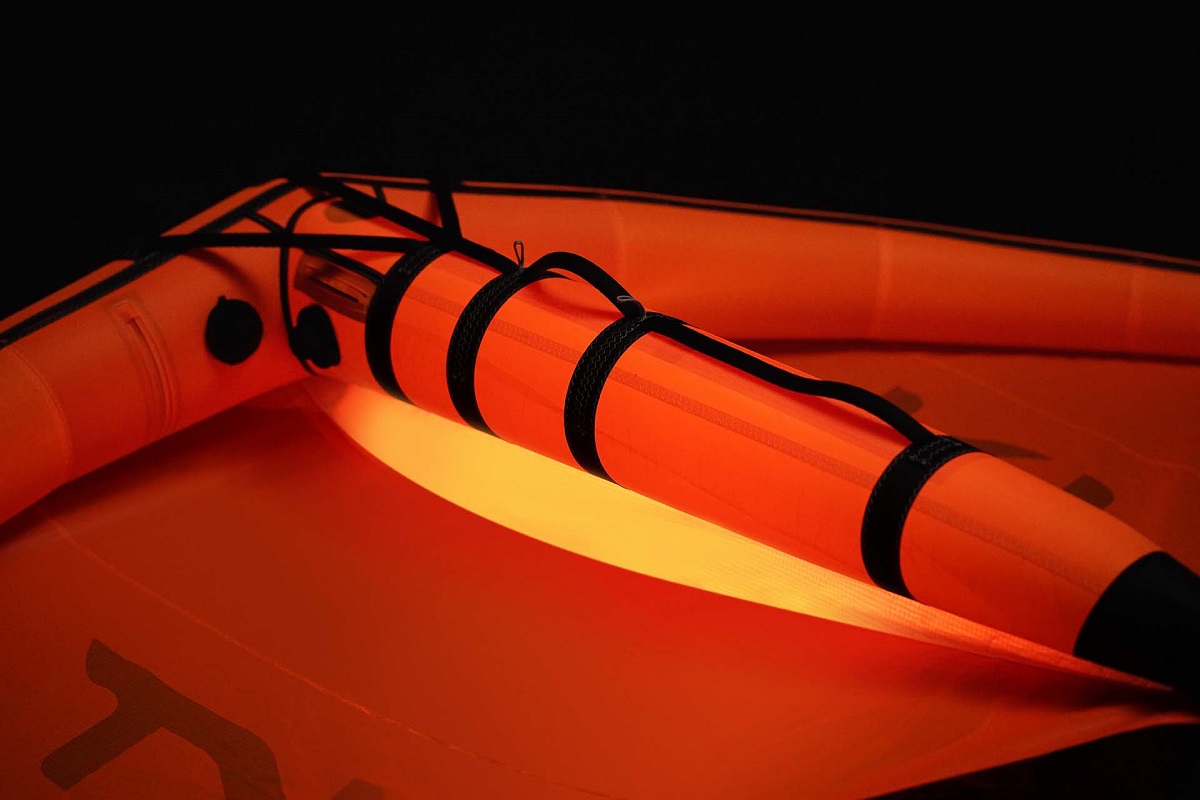 Specs