Descripción

Drifter Wake
Wake
Keith Teboul: "The Drifter Wake is a wake crossover. Shorter lengths and smaller volumes make for easy pumping and control at speed when being towed and riding the wake.
A slight concave deck delivers a more connected feeling to your feet. It acts like a skateboard deck where you always find something to push on when turning and pumping.
KT Surfing's signature Quad Concave Bottom with beveled rails and concaves in the bevels are optimized for the softest and quickest touchdown and release.
Cutouts have been introduced for less surface area and to make the board feel smaller than it is. A beveled tail further softens the takeoff and release.
The construction is built around an EPS core with Carbon and Glass laminate encompassing the deck and bottom. Specific reinforcements create a zero-lag symbiosis with the foil."
The new KT Surfing boards now come packed in recycled cardboard and paper tape only. No plastic bags. Keeping your planet, our planet, one step cleaner. We figured it's a worthy trade off, as our love for windsurfing and the planet only grows.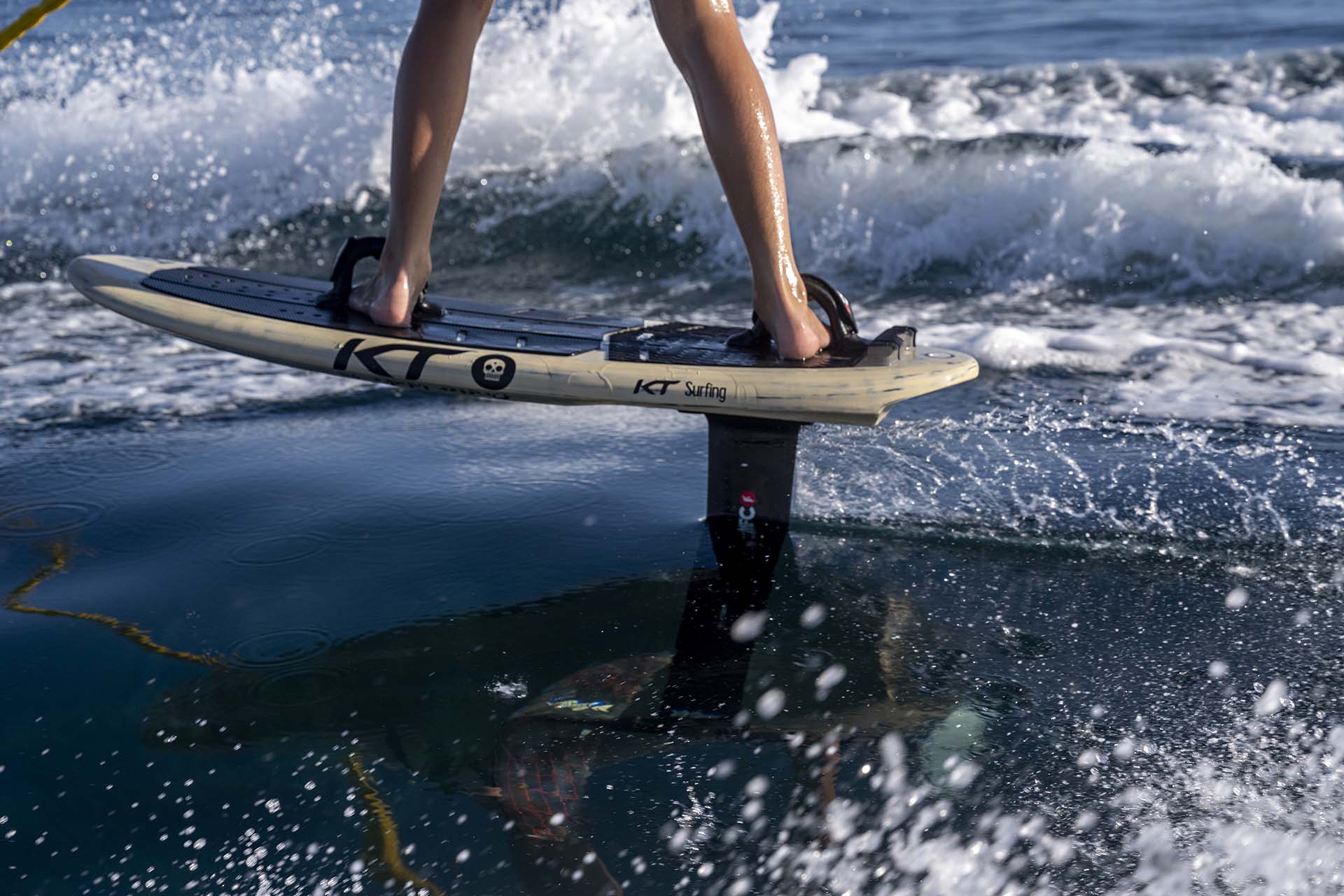 Ultra Carbon Monocoque Construction.
Available in 22, 28 liters.
Comes with the latest generation MFC footstraps.
Futures 10.75" Fin Boxes, Comes without foil.
Available in Pastel Orange.
Color and sanding may vary due to the performance oriented hand-made weight-saving process applied on this board model.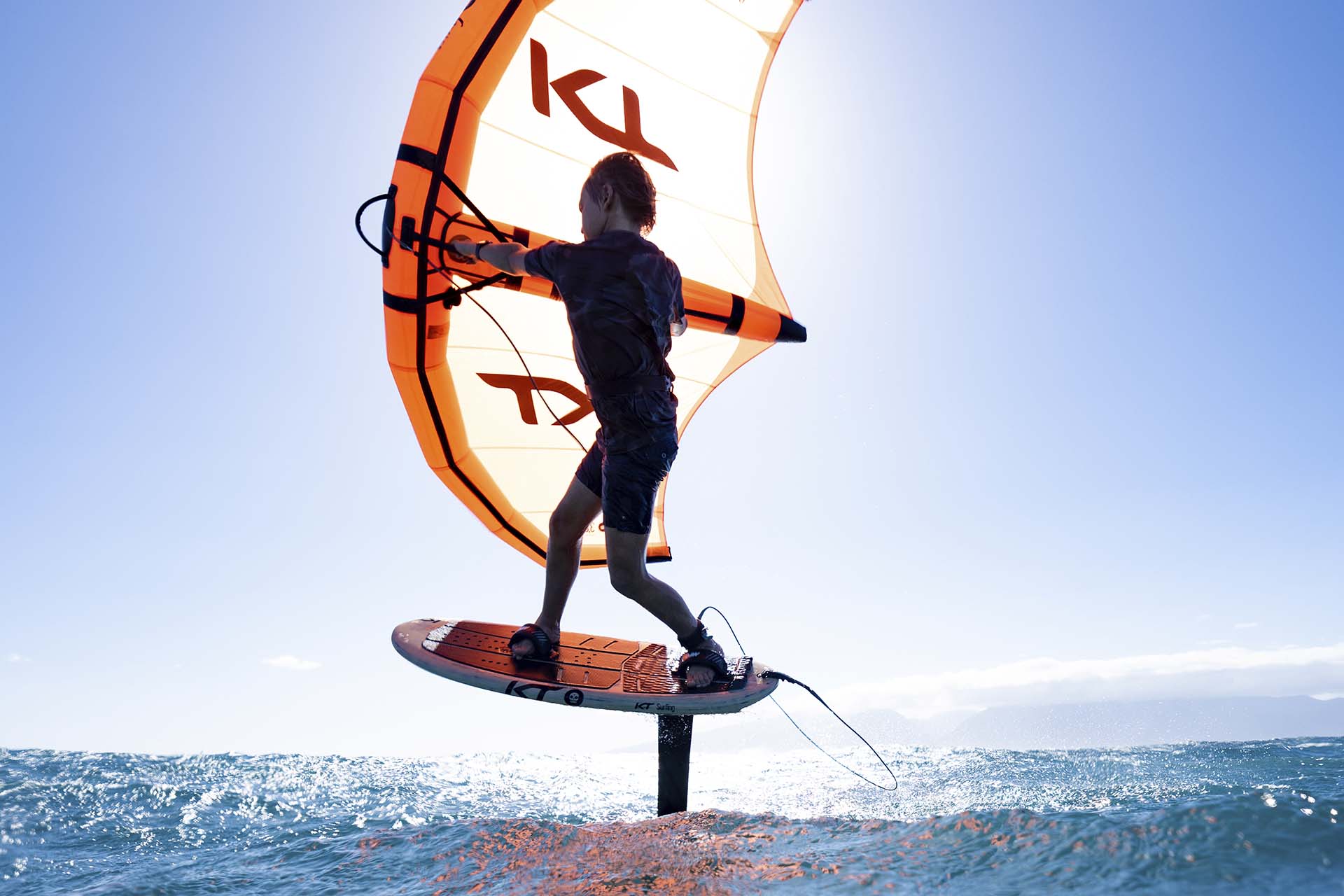 Specs