Descripción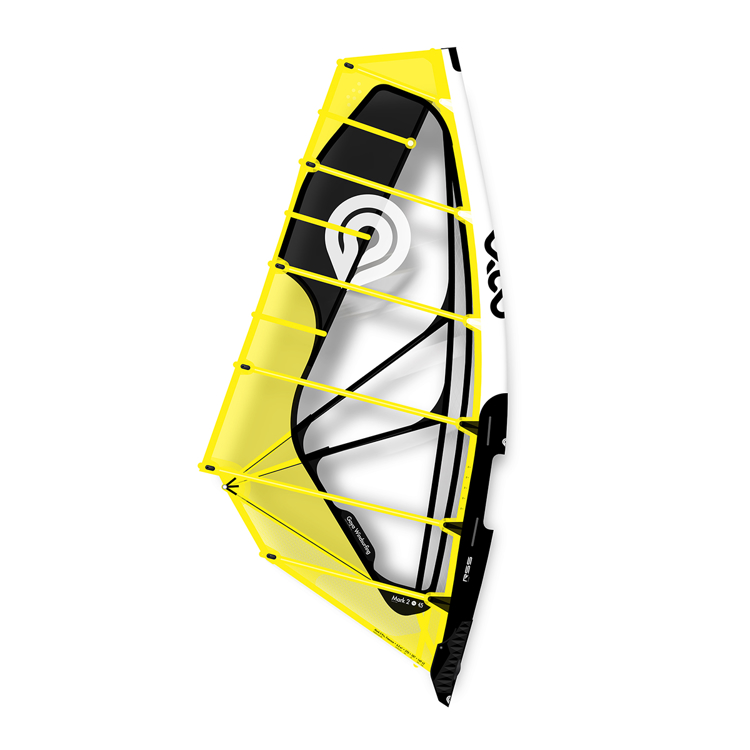 Pure Velocity.
Mark 2 
Pro


Freerace 

6 Batten

The all new Mark 2 Pro is a 2 camber freerace sail delivering flat out slalom racing speed.

The Mark 2 Pro is RDM/SDM compatible on all sizes. It is best rigged in range, meaning not oversized, in fact, the opposite, since it's so powerful you will want to ride this sail as small as you can for the board you have. The sail is highly interactive, it can set a line and blaze, but it also likes quick changes of direction, upwind, deep off the wind, speed lines and carving turns. A high performance sail based on flat out racing designs and specifically developed to perform on Hydrofoil and Slalom boards alike. Designed with real world racing and foiling in mind.

The sail delivers the instant and precise response needed in foiling, allowing the rider to adjust the power by sheeting in or out to control the flying height on the foil.

The Mark 2 Pro brings a combination of excellent top-end speed, enhanced bottom-end power, superior control and stability to performance minded riders.

Available in 5.4, 5.8, 6.2, 6.6, 7.2, 7.8, 8.5, 9.5 square meters.

Cambers: 2.

Available in Pro Monofilm construction.

Available in yellow & black.