Descripción
| | |
| --- | --- |
| TAMAÑO | PRECIO |
| 5'8″ | 665€ |
| 5'9″ | 665€ |
| 5'10" | 665€ |
| 5'11" | 675€ |
| 6'0″ | 690€ |
| 6'1″ | 690€ |
| 6'2″ | 699€ |
| 6'4″ | 699€ |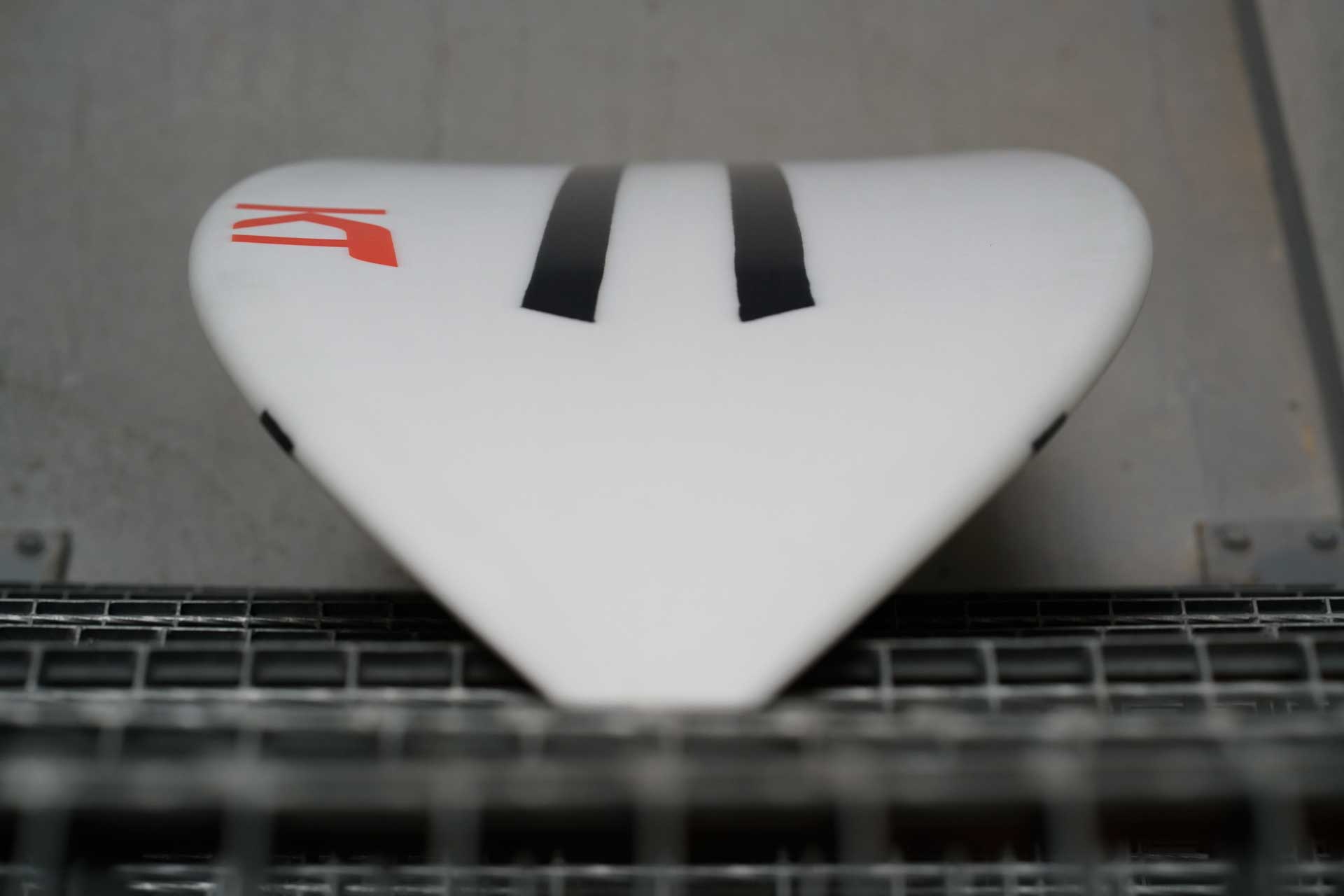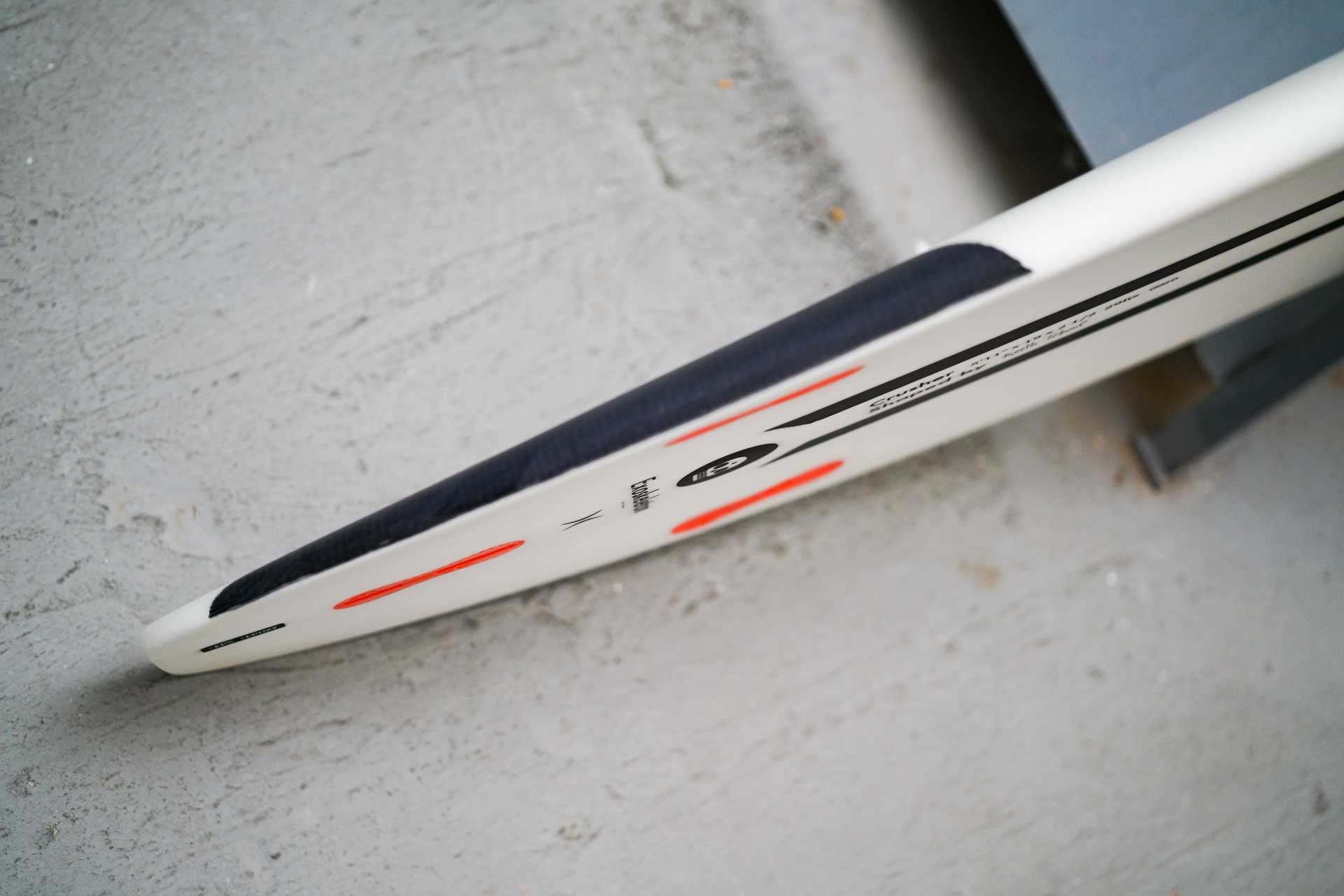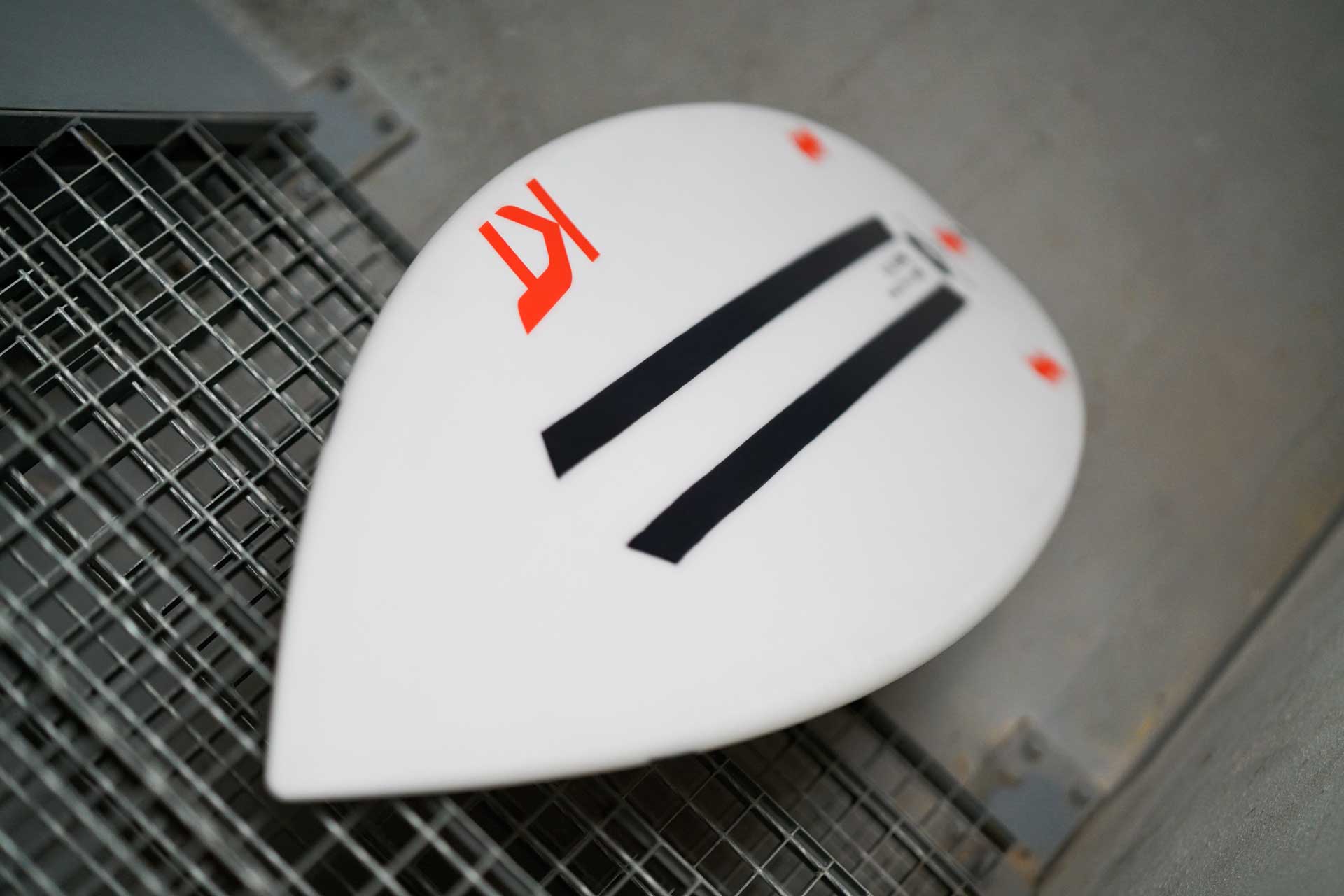 Crusher Pro Shortboard Thruster
The new Crusher squash tail performance shortboard line was developed for average to good Waves but will also be your first choice when the waves are pumping. It best suits high performance surfing over any range of conditions. The KT team rides this from Hawaii to Trestles to the Marshalls. It has a fast progressive rocker with just the perfect lift at the nose and tail to fit into the curve that good waves offer. It's an easy paddler with a quick get up and go. It has a bit of a fuller outline and foam flow to support easy riding and lines. This is your go to board for all around waves. Fast, flowy and forgiving. Its rails allow for a smooth feeling when carving. The rocker has a relatively low entry with a medium release yet enough tail rocker to turn on a dime. The Crusher is the pinnacle of our custom performance models and is unrivaled when used in good swell.
Construction
Keith Teboul: "I am most excited about the new construction I have developed here in Hawaii. I call it Exo-Skeleton wrap. Basically we shape the foam to spec. We then wrap the deck of the board in our patented Flexx geometry with a uni directional carbon. The bottom has a uni direction carbon as well centered for ultimate strength. This construction allows the core to flex to its limits and yet not break because of the layout of the Exo-Skeleton wrap. The layup and carbon all work as one monocoque to create a smooth reactive flex through the whole board resulting in a quick smooth fast surfboard. The ultimate in modern technology." EPS Core and Epoxy resin. Revolutionary FLEX•X™ stringer technology. The FLEX•X™ Dynamic Stringer Concept has been developed by Keith Teboul. While both shaping and riding experimental surfboards he realized that the flex plays an overwhelming part in whether you have a magic board or not. He set out to find a way to precisely control this flex and apply it where and how he wanted it to be. With FLEX•X™ Keith achieved just that. Controlling the flex in boards is the future and thankfully with FLEX•X™ that future is now, transmitting the energy of the rider into the board and out towards the rails allows for both quicker and snappier turns with more direct projection. Keith developed a layup for the stringers that allows the back half of the board to flex more and quicker, allowing for a more sensitive and snappy feeling board. Last but not least FLEX•X™ makes the board stronger and less prone to breakage since it works as a double stringer.
Available in 5'8″, 5'9″, 5'10", 5'11", 6'0″, 6'1″, 6'2″,6'4″ feet. Available in white.