Descripción
Stability.
Surf Trainer 

Single
The new Surf encompasses a comprehensive line of beginner and school boards, covering all needs in seven sizes. The Surf is a board that will get you through your first days, and that you will keep coming back to, even after you have mastered all the basics.
The Surf guarantees anyone a fun and fast entry into the windsurfing world, while still offering enough possibilities to progress and have fun for more advanced riders. Getting in the straps, jibing, trimming upwind or racing downwind is all possible on these boards. The bigger 160, 200, 220 and 260 feature a fully retractable Allgaier ® dagger board for maximized stability, while the smaller 115, 130 and 145 feature a regular center fin instead, for easy advanced learning.
The Surf covers a full beginner board range and the 260 is among the biggest beginner boards on the market. This entry level board is crafted to your family's needs and school requirements.
A new base insert in the nose of the deck allows you to attach a mini tandem rig for kids and is available on the 200, 220 and 260. The Surf features an EVA deck, keeping both your knees and your board in healthy shape. Further its bigger sizes feature EVA rails, while the smaller sizes come with clear rails.
Construction Wood Sandwich
Fused Cell Core. Goya boards come with a Fused Cell Core made from EPS. Fused Cell Expanded Polystyrene is a high quality, low weight, rigid, closed cell foam used in advanced modern production boardmaking.
Wood Sandwich. Wood in combination with fiberglass can take heavy beatings over an extended period of time, for example in school or rental scenarios. On top it creates a very affordable construction.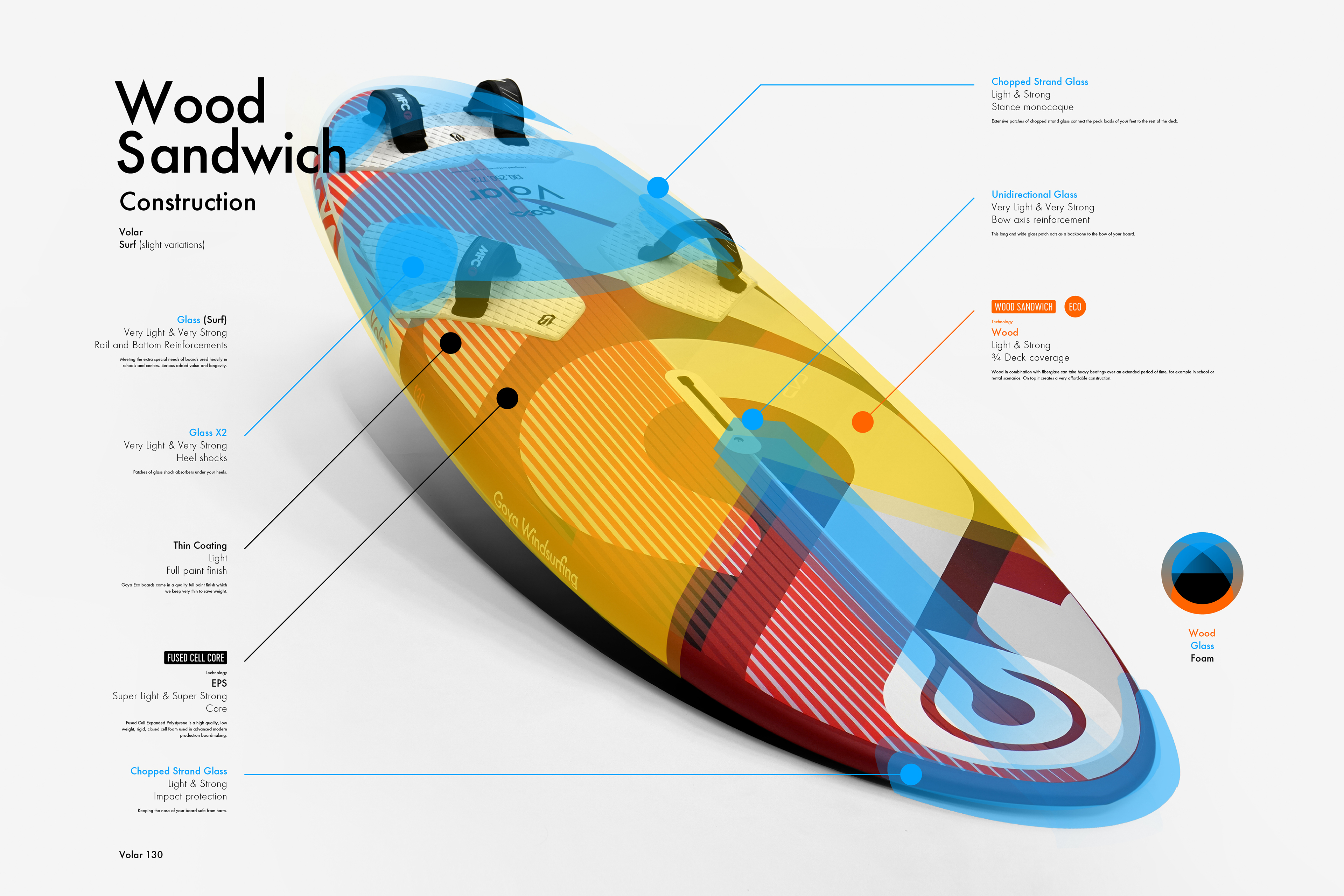 Te ofrecemos una atención personalizada para la compra del material.
Mario Rodilies  con más de 30 años  de experiencia, creador y fundador de Hot Stick Tarifa está a tu disposición para cualquier duda técnica te surja antes de decidirte. Rellena el formulario y te llamamos.