Descripción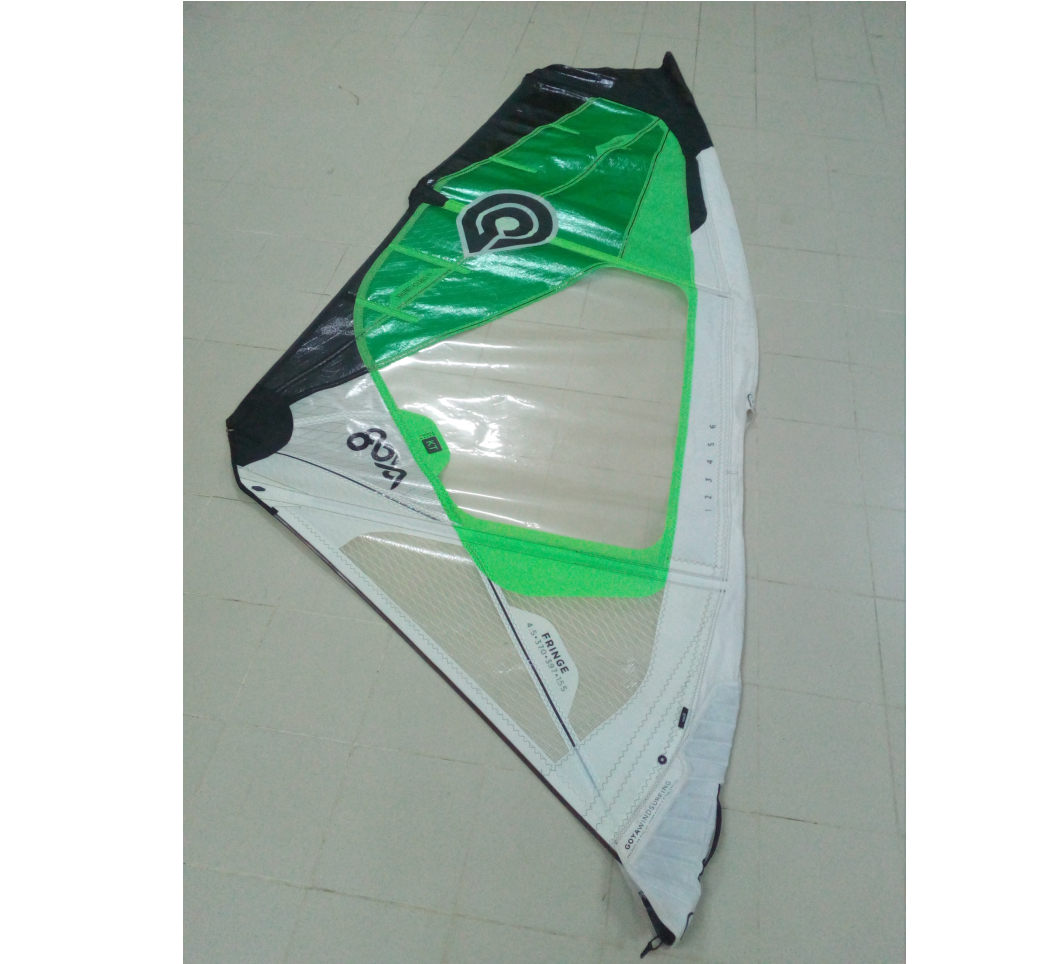 Fringe PRO Surfwave 3 Batten
The new Fringe is the progressive, super-light, minimalist wave sail featuring soft and feather light handling, unlimited maneuverability, great low-end power and easy high wind control. Fringe is the ultimate super lightweight surf sail for easy handling through radical maneuvers. Excellent low end power and flexible "up" lift gets you moving keeps you loose and incredibly reactive on the water. Large mono film window provides easy visibility through the sail for choosing your line through the water. Precise carbon stretch control provides excellent stability throughout a very large wind range. Fringe is well suited to modern, higher volume, multi-fin boards. Using a higher volume board helps take advantage of the excellent low-end power of the Fringe, and also allows you to use a smaller sail size overall to maximize control and maneuverability. Fringe is also an excellent choice for lighter weight riders who rely on finesse over strength when sailing because of it's incredibly light handling weight. The Fringe pairs with modern, higher volume multi-fin wave boards and matches best with the Custom Surfwave and One Freewave.
Construction
The Scrim material used in the main panels offers super strong durability, super light weight and a supple and alive feel. Woven Dacron luff panels, CSC™ Carbon Stretch Control, TCR™ Titanium Clew Ring, RSS™ Rip Stop Sleeve and the MTF™ Molded
Tack Fairing round off the peak quality package. Sleeve cut treatments as well as tack and foot reinforcements are now folded to increase durability and prevent edge fraying. A scalloped upper leech reinforcement prevents breakdown of the leech from fluttering in strong wind conditions such as Omaezaki, the Gorge and Pozo. Available in 2.8, 3.0, 3.3, 3.5, 3.7, 4.0, 4.2, 4.5, 4.7, 5.0, 5.3, 5.5, 5.7, 6.3 square meters. Available in blue and red.
Bi-Ply Film Window Material
Bi-Ply has the visibility and firmness of monofilm, but lasts three times longer for multiple reasons. Our 6 mil Bi-Ply is made from 2 layers of 3 mil film, laminated together with glue containing a UV inhibitor which greatly extends the life of the film. By being made from 2 thinner layers, the material is more flexible, stays more supple longer and offers much more resistance to the creasing and eventual breaking that monofilm can suffer. This is really big news as it is a material that offers a more durable alternative to monofilm, with the same perfect clarity. All Goya films, including Scrim, Bi-Ply and X-Ply are made in the USA by Dimension Polyant ® to the highest standards of sail cloth technology. What this means is supreme quality control and film consistency.